CHEMICAL PEEL
Chemical peels are topically applied formulas that revitalize the skin surface by creating an even and controlled shedding of the skin cells. This allows new layers to be exposed, creating a fresh appearance and smoother texture to the skin surface. A chemical peel can improve sun damage, acne scarring, blotchy pigmentation, fine wrinkling and early pre-cancerous skin lesions. A peel can also improve acne-prone skin and clogged pores.
Introducing
VI PEEL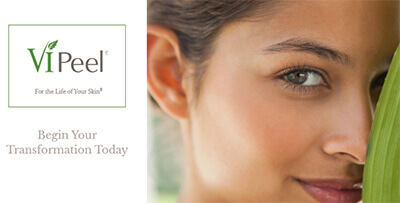 The VI Peel® portfolio offers a non-invasive approach to healthier, younger looking skin with very little downtime. Unique from other peels, the VI Peel® is virtually painless and nurtures the skin with vitamins and minerals during the exfoliation process. Each VI Peel®includes a take home kit of post-peel care products for your treatment's success - ensuring optimal results.
Know more about
FEATURES OF VI PEEL

Improve
Tone, texture, and clarity of your skin, acne for patients as young as 13 years of age.
Reduce
Age spots, freckles, and hyper-pigmentation, including melasma, the appearance of pores.

Soften
Lines and wrinkles. Also clear area under the eyes (no other peel can be used under the eye).
Clear
Acne skin conditions, reduce or eliminate acne scars

Treat
Hyperpigmentation and melasma also all skin types Fitzpatrick I-VI

Reverse
 Sun damage and signs of aging and keep the pores unclogged
Know about
BENEFITS OF VI PEEL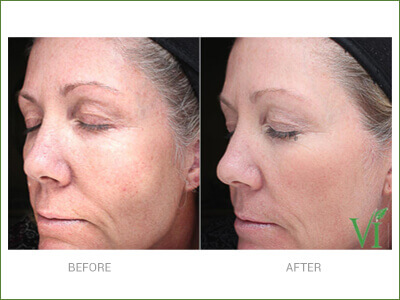 ANTI-AGING
VI PRECISION PLUS PEELS
Over 4 months.
Skincare: VI DERM Cleanser, Advanced Firming Lotion, Vitamin C Gel, Complete care and Ultra A.
ACNE
VI PURIFY WITH PRECISION PLUS
Over 4 months.
Skincare: VI DERM Cleanser, SPF 50+, Vitamin C Gel and complete care for Acne prone skin.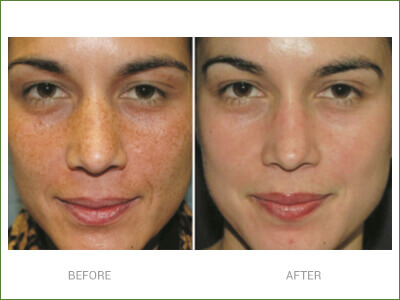 PIGMENTATION
VI PEEL PRECISION
Courtesy of Dr. Mehdi Mazaheri- Scottsdale, AZ.
Know about
SERVICES WE PROVIDE

The Wrinkle Lift
This ultra-resurfacing blend of glycolic acid and retinol
visibly reduces the appearance of fine lines and wrinkles, leaving skin firm and revitalized. Buddleja stem cells reduce inflammation and diminish photo-aging. Botanical coffee and peppermint energize while eucalyptus and ylang purify the skin.
Beta Lift Peel
This powerful non-blended Beta Hydroxy Acid treatment
quickly and effectively targets and improves grades III and IV acne.
Perfection Lift Peel
Our exclusive blend of exfoliating agents
are combined with powerful anti-oxidants, correcting peptides and plant-derived stem cells to create "perfection" when treating advanced pigmentation, acne, and aging conditions.
TCA Orange Peel
A physician-only TCA/Salicylic Acid peel that
aggressively treats aging and sun-damaged skin. A single application reveals a new you!
The Ormedic Lift
A blend of Pumpkin, pineapple, papaya, and 
mango fruit enzymes and peptides in an organic aloe Vera gel base this non-chemical peel re-balances regenerates and restores skin while comfrey plant stem cells recharge your skin's stem cells helping to maintain the youthfulness of skin.

The Signature Facelift
Our signature results driven treatment combines
Vitamin C, hydroxy acids and enzymes to speed up cellular renewal. New technology of centella stem cells support rosacea/redness prone skin and botanical detoxifying and energizing complexes give noticeable results in just one session.
Instructions during peel process
Stay out of the sun (within reason) during the peeling process.

It is recommended that you do not work out or sweat excessively for the first three days.

Do not pick or pull peeling skin.
Benefits & Results of
FUSION PEELS